Ba Be lake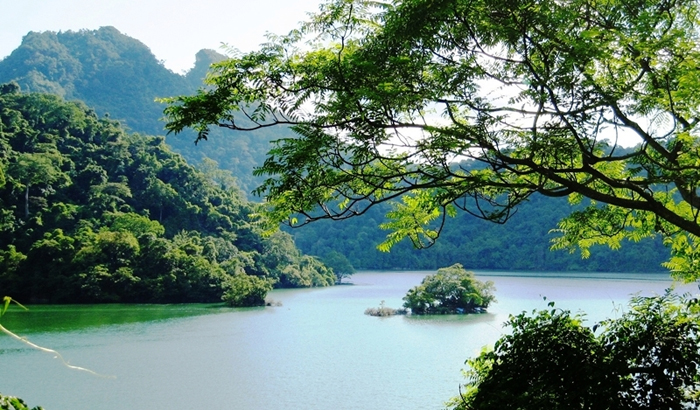 It is no coincidence that we call this site "Ha Long Bay in the mountains" in the clouds, the lake lies amid green mountains, like so many islands that would succeed the horizon. This wild and wonderful country gives tourists the impression of having been transported to heaven.
In 1993, at the International Conference of freshwater lakes, Ba Bê has been ranked among the 20 most beautiful in the world. The authorities of the province of Bac Kan prepared an application Ba Bê recognition by UNESCO as World Heritage.

After 240 km drive north of Hanoi, strewn with sinuous and descendants, fatigue disappears when travelers appear before their eyes a blue lake with crystal clear water, which began in the mountains, the sky and clouds with here and there, a few boats that glide peacefully. The visitors then let melt in the total tranquility of this divine vision of a special wash.

In 1996, the National Park Ba Bê was recognized as a historical and cultural relic, with Ba Be Lake as a center of tourist attraction. Located 178 m above sea level and framed mountain ranges Ngân Sound and Gam, the lake covers 500 acres and has a depth of 20-30 m. It is surrounded by limestone mountains, high of over 1,000 meters. There are caves and underground sources. The lake is actually composed of three small lakes communicating with each other: Pe Lam, Pe and Pe Leng Lù. There are islands that serve as refuges for birds and orchids. Rainforest National Park Ba Bê has an area of ​​23,340 ha. It has identified 620 species of trees and 422 species, including 55 listed in the Red Book of Vietnam.

Ba Bê attracts visitors not only with its exceptional beauty, but also by cultural -historical relics and traditional festivals.

With the arrival of spring , the festival is organized Tong Lông the 10th and 11th days of the first lunar month to the edges of the lake, with many traditional games like boat races , dance Khen (flute) , fighting bulls, wrestling and cultural activities of ethnic Tay , Dao, M'nong , Nung and Kinh .

In recent years, local authorities in Bac Kan have paid more attention to the development of tourism and Ba Bê state has invested nearly 30 billion VND in literature and communication infrastructure. Ba Bê has obviously changed and is the largest in the province of Bac Kan tourism potential.
Promotion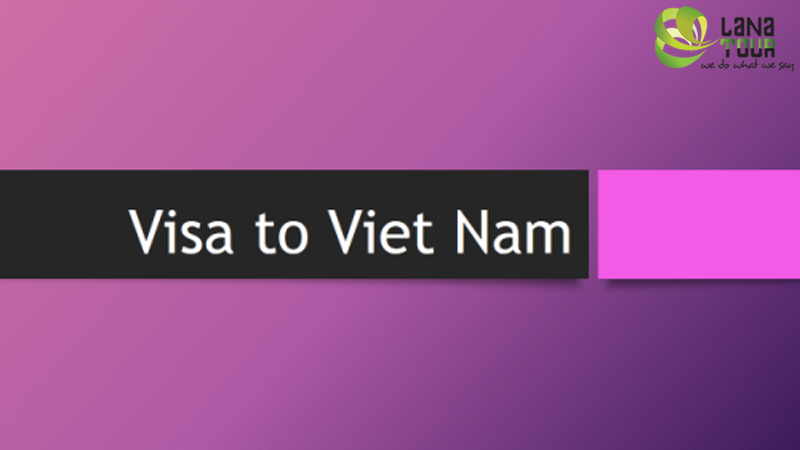 Free Visa Upon Arrival Letter
Are you going to Viet Nam next months? Don't you know how to get the visa? Don't worry about that because we can take care of this. Only one thing you have to do is sending us your copy of your passerport.
The Best Offer for Family
An idea circuit from North to South Vietnam through its beautiful sights, with a moderate rythm, the variety of activities for children, good accommodation for family.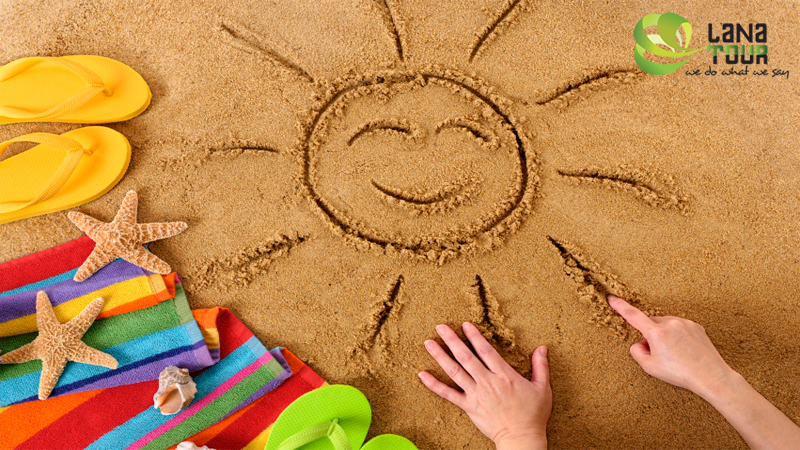 Summer Promotion
Summer is a great time to travel, to enjoy the beautiful beach but traveling with many attractive offres is a great thing even better. Please see below our special promotion for your summer trip