Vientiane

Vientiane is often regarded as the largest village in Asia. Far from the bustle of the most capital, Vientiane exudes the relaxed atmosphere and charming small towns. An eclectic mix of colonial settlements and ancient temples mingle with the colors of the markets. Located on the banks of the Mekong, the capital of Laos Vientiane is the center of all trips in the country, whether for a departure by road or boat. 10% of the total population of Laos living in Vientiane, almost 716,000 inhabitants. Vientiane is a surprising city. Rice paddies and vegetable fields behind its tree-lined avenues. The French colonial architecture blends with temples with golden roofs. Do not miss visiting the That Luang Stupa and the Wat Sisaket temple and Wat Phrakeo markets in Vientiane and wonder why not "Buddha Park" outside Vientiane.

Pha That Luang


National monument representing the Buddhist faith and sovereignty of Laos, the country's largest.
The king had built Setthathirat Pha That Luang which can be seen today on the transfer of the capital from Luang Prabang to Vientiane in the sixteenth century. It was restored in 1900 by the French, but the food is very controversial, a new restoration was undertaken in 1931 on the basis of sketches explorer Louis Delaporte in 1867. Pha That Luang would contain a relic of Buddha although this is not confirmed.

The Patuxai in Vientiane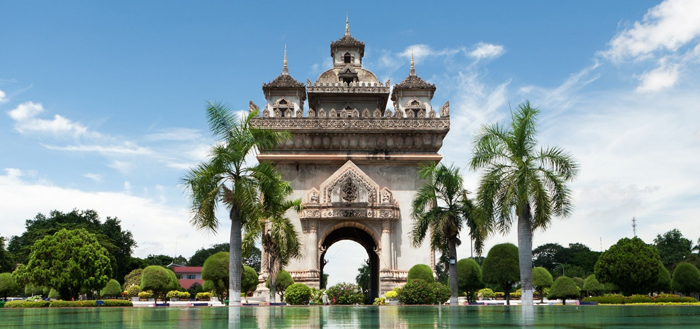 This is a reproduction of the Arc de Triomphe, the Patuxai, built in the 60s. In fact, you'll feel back to Paris, as Lane Xang Avenue Vientiane, which starts from the Presidential Palace, like the Champs-Elysées.
Also called "Gate of Victory" this copy of Parisian monument but has its own characteristics Lao: religious ornaments cornices and bas-reliefs on the sides.
A staircase leads to climb onto the roof, where a breathtaking view overlooking the Vientiane Patuxai park with fountains with music offered by China.
The Patuxai is easily accessible from the city center of Vientiane, will take about 20 minutes walk.

Markets in Vientiane

Called the morning market , it is actually open until 16h . Dating from 1960, the building is built on several floors. You will find a wide variety of stores at reasonable prices. Fabrics, clothing , jewelry, electronic equipment , souvenirs and lots more. The ground floor is largely devoted to antiques.
But here you have to use your negotiating skills to bring down prices. Also plan your calculators to juggle the exchange rate between dollars, kip and baht, and you do not have.
The markets Vientiane Talat Khua Din
The Fresh Market, east of Talat Sao, a local market is the most common, offering meat, tobacco, flowers and others.
Talat Thong Khan Kham market
This large market is located north of the city center and is open all day, although busier in the morning. You will meet all kinds of vendors, merchants pottery to food.

Vang Vieng
Vang Vieng is an ancient Thai valley on the RN 13 between Vientiane and Luang Prabang. The new city is built along the Nam Song River, dominated by an imposing limestone massif pierced with caves and covered with jungle and bush on the heights. The French built a airport, later used by the Americans, the Lima Site N6. Until 2012 Vang Vieng is the appointment of young opiate adventure quests. Following this embarrassing scandals population was expelled in late 2012 and returned to Vang Vieng be known, right step between the two capitals. One can spend a day to discover a suitable region to formulas from cave exploration, hiking tours, a lowering of the Nam Song.
Promotion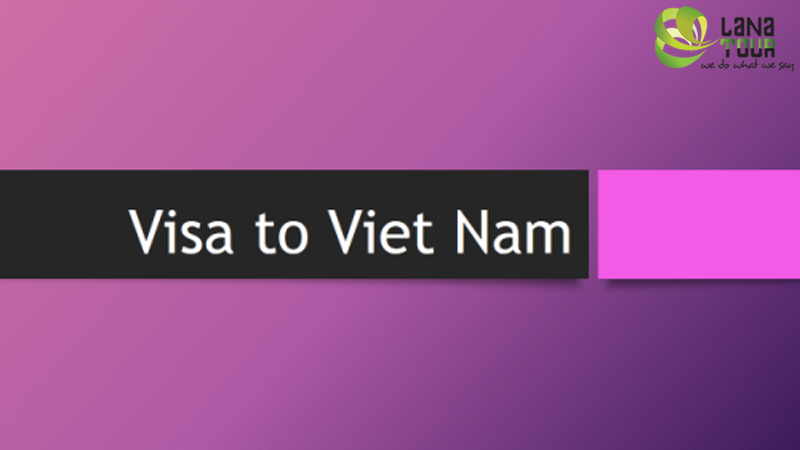 Free Visa Upon Arrival Letter
Are you going to Viet Nam next months? Don't you know how to get the visa? Don't worry about that because we can take care of this. Only one thing you have to do is sending us your copy of your passerport.
The Best Offer for Family
An idea circuit from North to South Vietnam through its beautiful sights, with a moderate rythm, the variety of activities for children, good accommodation for family.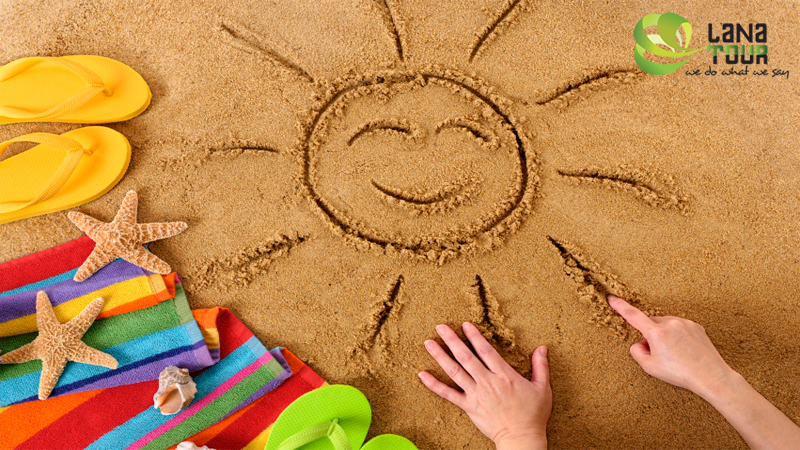 Summer Promotion
Summer is a great time to travel, to enjoy the beautiful beach but traveling with many attractive offres is a great thing even better. Please see below our special promotion for your summer trip