Bokeo
Bokeo province, whose capital is Huay Xai, remains one of the least populated Laos, but the most ethnically rich area after Luang Nam Tha. Despite its size, 34 ethnic groups live in their land, the Lahu, unique mountain family, also present in Burma and Thailand.
Hiking in this region are extremely interesting culturally, as they reserve beautiful discoveries. Bokeo, which means "mine sapphires" has several deposits of precious stones coveted around Huay Xai.
This area mainly attracts travelers who crave natural and archaeological wonders. They can find their happiness starting to explore the city of Souvannakhomkham, where forty cultural sites, including an impressive statue of Buddha 7.22 m in meditation position.
And for lovers of tribal villages, Ban Nam Sang, very authentic village style reveals absolutely ancestral life.

Huay Xai


Located in the Golden Triangle region, the town of Huay Xai is a river port, including the starting point for cruises to Luang Prabang. In the opposite direction, it is a stop inside the long journey to Thailand. The town marks the border between Laos and Thailand.
Indeed, Huay Xai is bordered by the Mekong River, which separates it from the first Thai city, Chiang Khong, 5 minutes by boat. Also near the Yunnan province in southern China, it thrives on trade with its neighboring countries.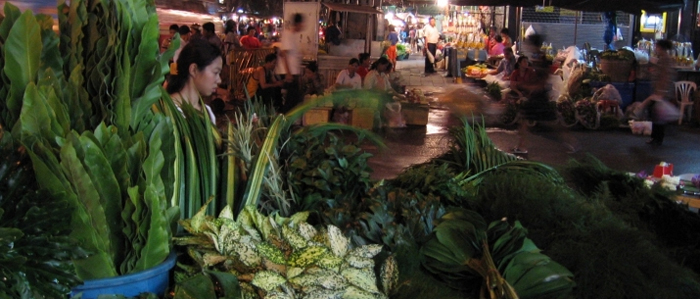 The city center of Huay Xai market - Talat Mang market attracts different ethnic groups in the region and worth a visit. Furthermore, the town of Huay Xai has two lovely temples. The vat Jom Khao Manilat, teak shan style, was built on the heights of the city. While Wat Khonekeo Xaiyaram, with its magnificent façade, is set in peaceful Huay Xai around.

Pakbeng
Located between the Mekong and Nam Beng, the small village of Pakbeng used mainly for tourists who stop taking a cruise between Huay Xai on the Thai border and Luang Prabang. These cruises, which last two days, so need to spend the night in Pakbeng, where several guesthouses welcome travelers.
Being a place of passage, and therefore much frequented by tourists, do not be surprised to see more minorities Pakbeng , Hmong or Thai , come and sell their textiles and local handicrafts . The points of interest are limited in this village, but you can still visit two temples, more or less picturesque, one, Wat Sin Jong Jaeng, when the French colonial era, and would contain some sacred objects.
A Pakbeng also make a detour through the center sauna and traditional massage to relax after the long boat ride.
Be careful when you pass, as more drugs circulating in Pakbeng, especially with the increasing influx of tourists.
Promotion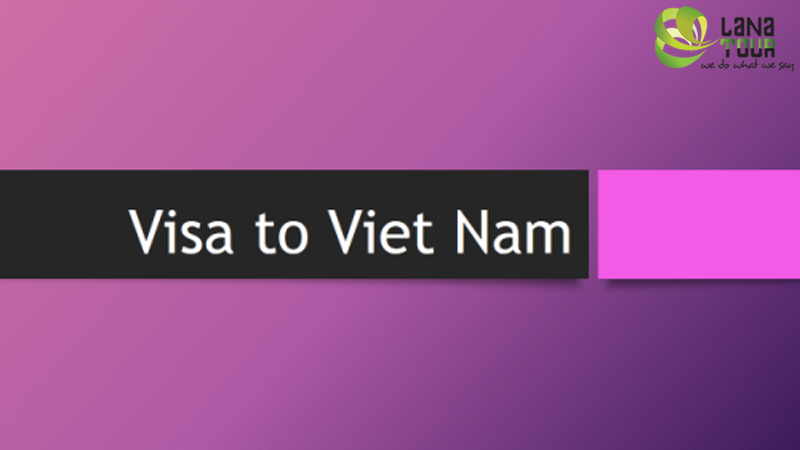 Free Visa Upon Arrival Letter
Are you going to Viet Nam next months? Don't you know how to get the visa? Don't worry about that because we can take care of this. Only one thing you have to do is sending us your copy of your passerport.
The Best Offer for Family
An idea circuit from North to South Vietnam through its beautiful sights, with a moderate rythm, the variety of activities for children, good accommodation for family.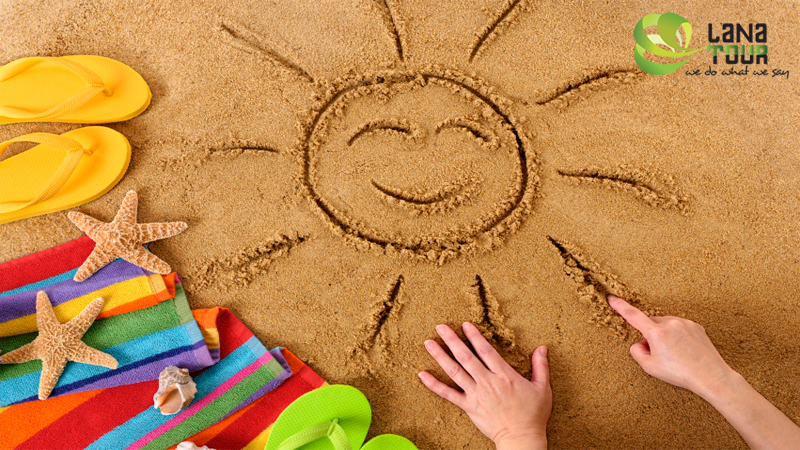 Summer Promotion
Summer is a great time to travel, to enjoy the beautiful beach but traveling with many attractive offres is a great thing even better. Please see below our special promotion for your summer trip