Cao Bang
Cao Bang province shares the borders with China to the north, the provinces of Bac Can and Lang Son south and Ha Giang and Tuyen Quang west. Tay, Nung, Dao and H'mong are among the nine ethnic groups that inhabit the area.
The tropical climate of this mountainous region has four seasons. The temperature is highest in May and coldest in January.
Tourist attractions in Cao Bang include Thang Then Lake in Tra Linh, waterfall Ban Gioc Trung Khanh, and Ba Be Lake. There are also several locations near where Uncle Ho lived before the revolution of August 1945 as Pac Po Cave Coc Bo and streams Lenin and Khuoi Nam.

Waterfall Ban Gioc
The waterfall Ban Gioc is located in the district of Trung Khanh, 95 km from Cao Bang town and close to the Sino- Vietnamese border. The roar of falling water can be heard from miles of Trung Khanh and opaque mist forms on the side of the mountain. The temperature is cool by water vapor in air.
A river lined with rare flowers sits at the foot of the fall. She is known for fish "tram huong ". In the early 1920s, the French had begun to build cottages along the river. They went there to rest.

Ngao Cave Nguom

2 km from the fall Ban Gioc is a gigantic cave 3km long. It is a natural museum of stalactites and stalagmites.

Pac Bo

Pac Bo is a small mountain village in the district of Trung Hoa, 50 km from Cao Bang town.
This is Pac Bo lies Coc Bo cave that served as a refuge in Ho Chi Minh when he returned illegally to Vietnam after 30 years abroad. He created the League of Independence of Vietnam, the nationalist coalition dominated by the Communists.
Among the attractions near the cave, are the mountain Cac -Mac (Karl Marx), The source Nin (Lenin), the cave Bo Dan Beach Co Rac and source Khuoi Nam where President Ho Chi Minh trained cadres and led several important meetings.
The President returned to the region in February 1961, 20 years after his first trip to Pac Bo.

Thang Then Lake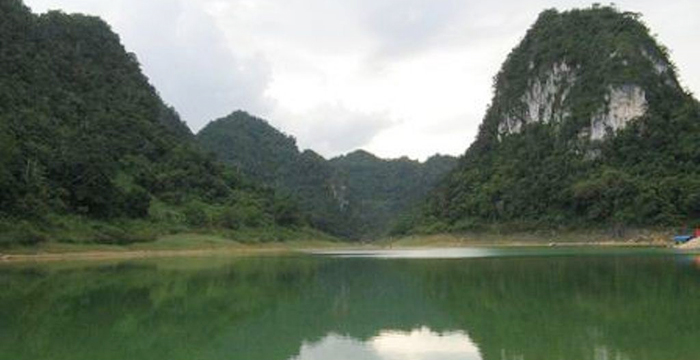 The lake is 20 km from Cao Bang town. With the season of rain, 36 lakes are formed. They are separated by rocks tortuous as the Ha Long Bay.

Phuc Sen Village

This is the village of traditional forge, located on the road to fall Ban Gioc where you have the opportunity to see his blacksmiths work with rudimentary tools. markets Cao Bang Province is famous for its markets as: Trung Khanh , Tra Linh , Nuoc Hai Na Rang.
Promotion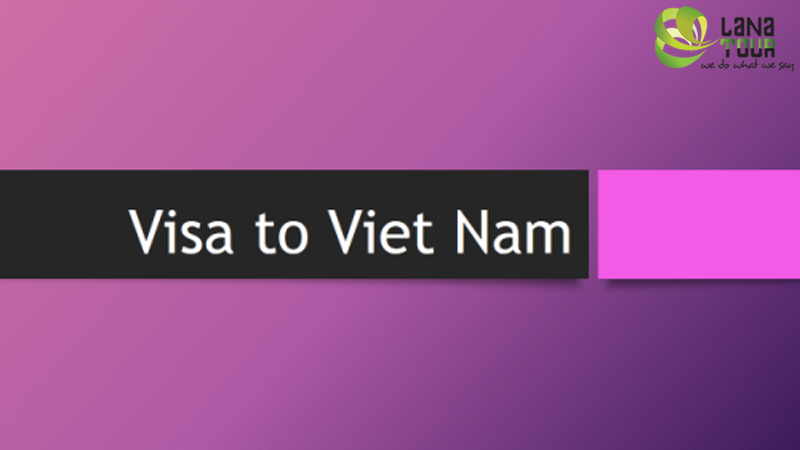 Free Visa Upon Arrival Letter
Are you going to Viet Nam next months? Don't you know how to get the visa? Don't worry about that because we can take care of this. Only one thing you have to do is sending us your copy of your passerport.
The Best Offer for Family
An idea circuit from North to South Vietnam through its beautiful sights, with a moderate rythm, the variety of activities for children, good accommodation for family.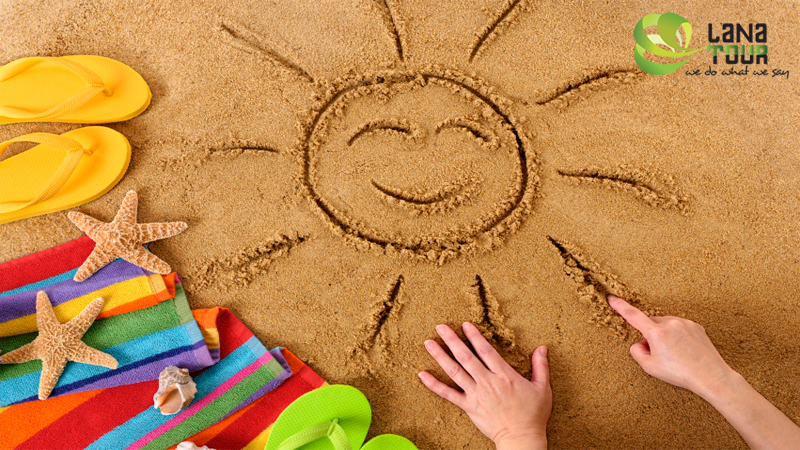 Summer Promotion
Summer is a great time to travel, to enjoy the beautiful beach but traveling with many attractive offres is a great thing even better. Please see below our special promotion for your summer trip