Yen Bai
Yen Bai Province
The province consists of Yen Bai prefecture, 156 km from Hanoi and 8 districts. Forests occupy much of the land, arable land is scarce. The highest peak rises to 2,500 m. The Red River runs through the province. The main agricultural resources are rice, groundnut, cotton, cassava, maize, beans, papyrus. Forests provide cinnamon, Dinh wood quality first, peltophorum, teak, canarium, jackfruit, the Talauma, rattan, bamboo and yams dyers. They also host valuable animals like tiger, leopard, bear, wild boar, deer, monkey, gibbon. Minerals have coal, tin, copper, gold, ruby. There are hot springs (70oC). Local specialties are cinnamon and tea. Thac Ba lake on the Chay River is a tourist site.

Sites to visit inYen Bai

- Nghia Lo

Capital oftheregion, countrywhiteThais, Black Thais, whoinhabitthe villagescoveredintea fieldsas farviewofrice terraces. Here, people are lifting(Oxen, buffaloes, pigs, goats ...) andgreen teafarmers, whosehillsare likebeautifulcarpets.

- Mu Cang Chai

Mu Cang Chai is a district in the westof the city Yen Bai. The Hmong represent 90% of the population, the rest areThais, Kinh and other ethnic minorities.This region, known for its rice terraces are classified as "National Heritage" is reserved for thosewho love nature. Visitors have their impression of being out side the traditional tourist routes, the scenery isbeautiful, impressive gorges and passes between roads and lovely people.

- Thac Ba lake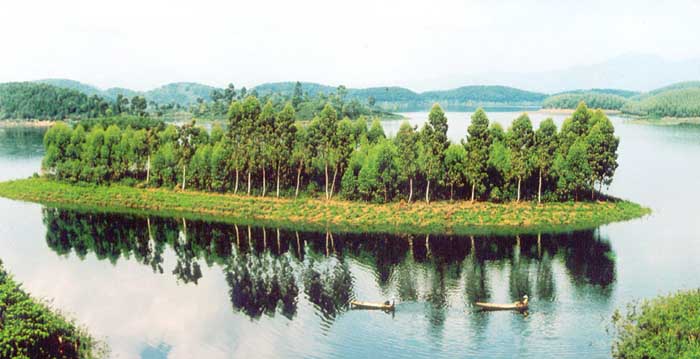 Location: in the two district Luc Yen and Yen Binh, Yen Bai province. Characteristic: With an area of ​​23 000ha, this lake is formed during the construction of a dam on the Chay River. With an average depth of 15m to 20m and even 40m in places, it has 2.9 billion m3 of water.
Thousands of islands are scattered in the lake, constituting a total area of ​​4350 ha. The forests around the lake are reflected in the clear waters where fish swim.

It is not only a beautiful site, but a historical relic. In 1285 took place the battle Thu Vat Tran Nhat Duat controlled with victories over the Yuan - Mongolian. It holds the lakeside mountain Cao Although that was the important organs of the central revolutionary base in the war of resistance against the French colonialists.

In the middle of the lake, the cave Mong Son was the workplace of the Provincial Party Committee of Yen Bai, in the war against American imperialism (1965-1967).

The hydro - electric Thac Ba is the first hydraulic structure of Vietnam is set in this region. A plan is under consideration to the beautiful site of Thac Ba lake center an eco - tourism with water activities and hiking trails.
Promotion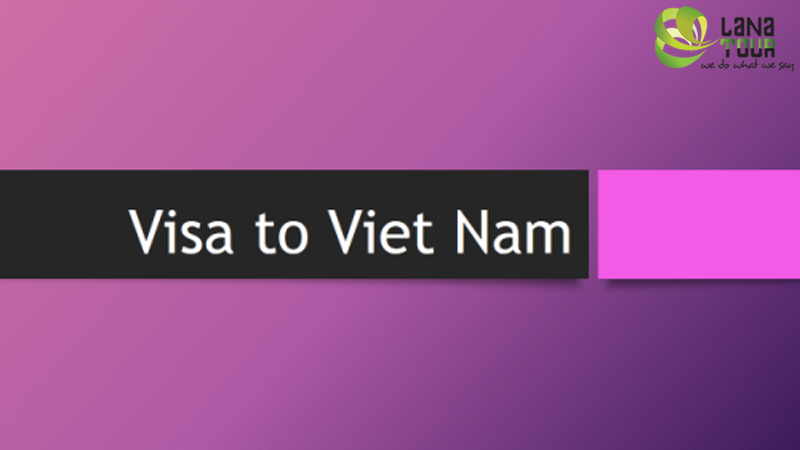 Free Visa Upon Arrival Letter
Are you going to Viet Nam next months? Don't you know how to get the visa? Don't worry about that because we can take care of this. Only one thing you have to do is sending us your copy of your passerport.
The Best Offer for Family
An idea circuit from North to South Vietnam through its beautiful sights, with a moderate rythm, the variety of activities for children, good accommodation for family.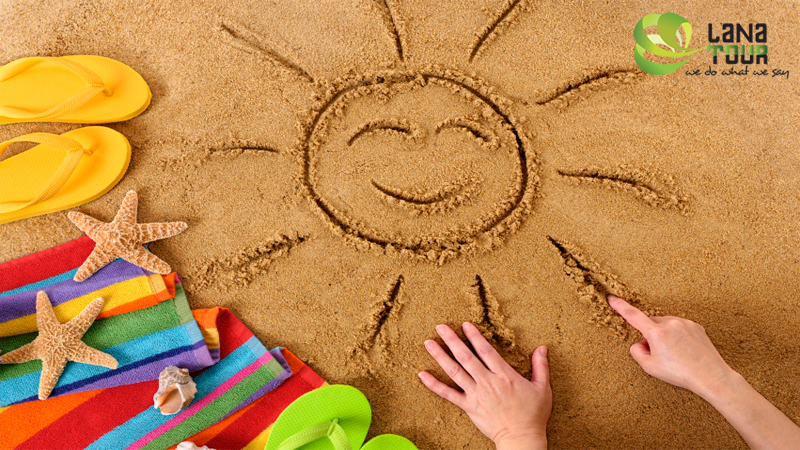 Summer Promotion
Summer is a great time to travel, to enjoy the beautiful beach but traveling with many attractive offres is a great thing even better. Please see below our special promotion for your summer trip