Sihanoukville ( Kampong Som )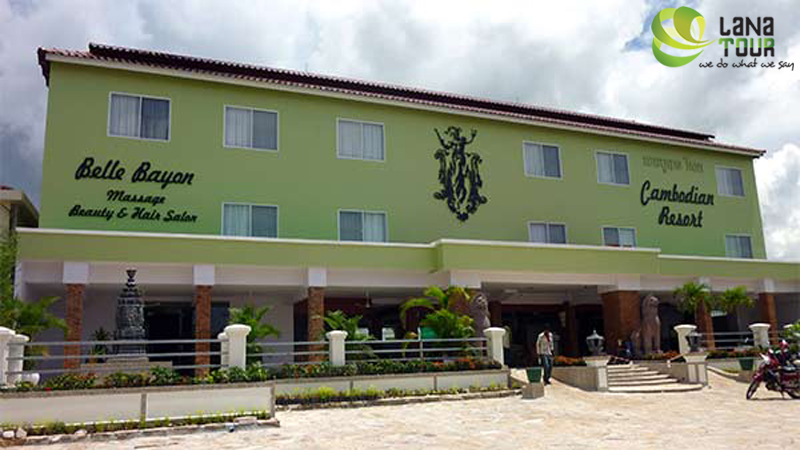 CAMBODIA RESORT 3*
Cambodian Resort is a 5-minute drive from Sihanoukville's town centre and local market.
Address: Polowai Street, Group 15, Village 4, Sangkat 4, Sihanouk Province Kingdom of Cambodia, Sihanouk Ville, CambodiaTel:+855 34 934 657 Website: http://www.cambodianresort.com/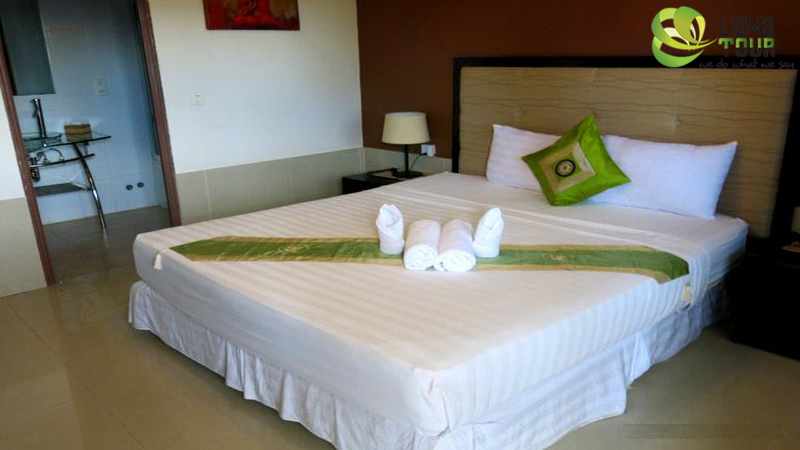 COOLABAH RESORT 4*
Coolabah Hotel is a 3-hour drive from Phnom Penh. Situated 300 metres from Ochheuteal and Serendipity Beaches, Coolabah Hotel features an outdoor pool and a wellness spa centre. This Sihanoukville hotel has a restaurant and bar, and rooms with free Wi-Fi.
Address: Mithona Street, Krong Preah Sihanouk, CampuchiaTel:+855 17 678 218 Website: coolabah-hotel.com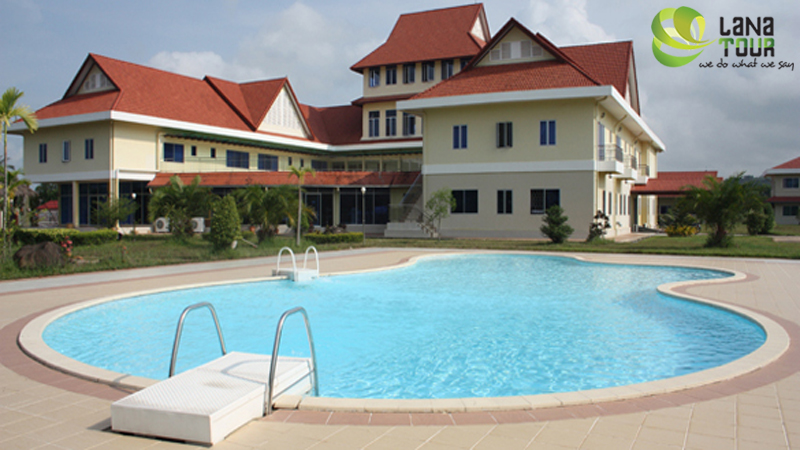 DONBOSCO HOTEL SCHOOL 3*
Situated in a quiet district, Don Bosco Hotel School is just 2 km away from Occheuteal and Otres beaches, as well as downtown Sihanoukville.
Address: Ou Pram Street, back to Don Bosco Technical School Group 13, Mondol 5, Sangkat 4 Khan Mittapheap, Sihanouk Ville, CambodiaTel:+855 34 933 765Website: www.donboscohotelschool.com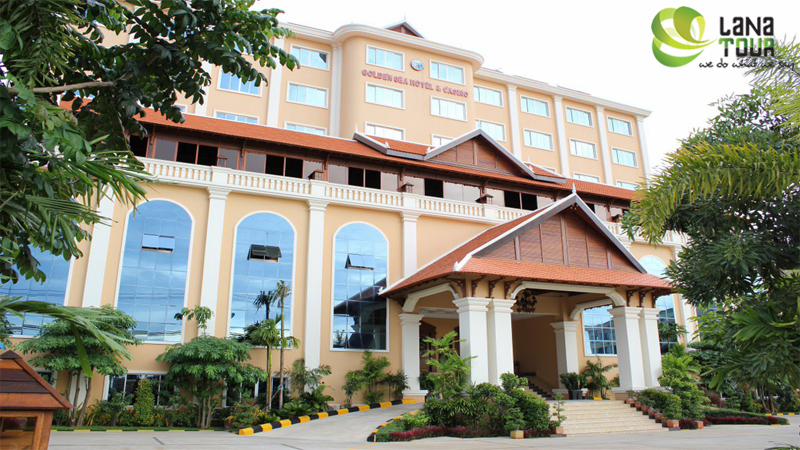 GOLDEN SEA HOTEL & CASINO 4*
Golden Sea Hotel & Casino is a 5-minute drive from the city centre and Hawaii Beach. It is a 30-minute drive from Korng Keng International Airport.
Address: Ekareach Street, Sangkat 4, Khan Mittapheap, Sihanouk Ville, CambodiaTel:+855 34 937 888 Website: www.goldenseahotels.com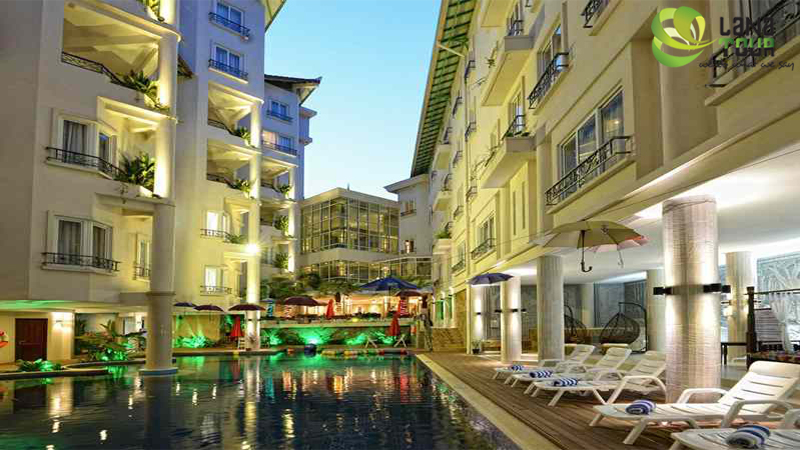 HOLIDAY VILLA NATAYA HOTEL 3*
Phsar Leu Market is a 7-minute drive away from Holiday Villa Nataya. It takes 10 minutes to drive to the Sihanoukville International Ferry Dock and 30 minutes by car to reach Sihanoukville International Airport. Kbal Chhay Waterfall is a 1-hour drive away.
Address: #502, Street Serendipity Beach, Phoum 4, Sangkat 4 , Sihanoukville, Kingdom of Cambodia, Sihanouk Ville, CambodiaTel:+855 77 774 568Website: holidayvillasihanoukville.com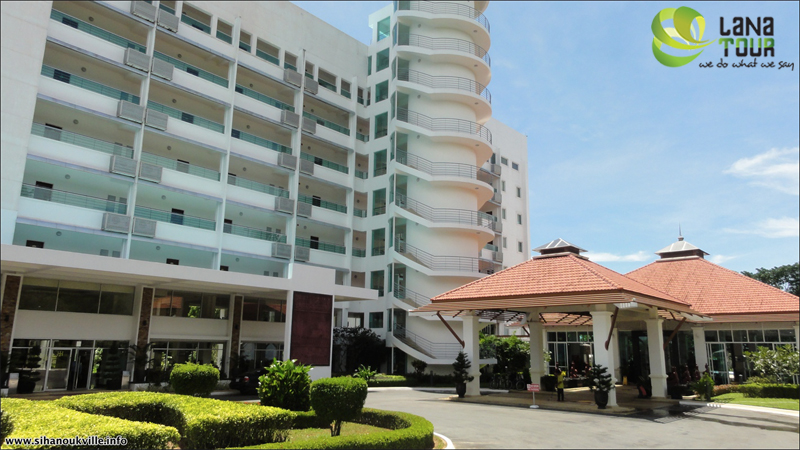 INDEPENDENCE HOTEL 4*
Independence is about a 30-minute drive from Ream National Park and Kbal Chhay Waterfalls. Sihanoukville International Airport is approximately a 20-minute drive away
Address: Independence Beach, Sihanouk Ville, CambodiaTel:+855 34 934 300 Website: www.independencehotelcambodia.com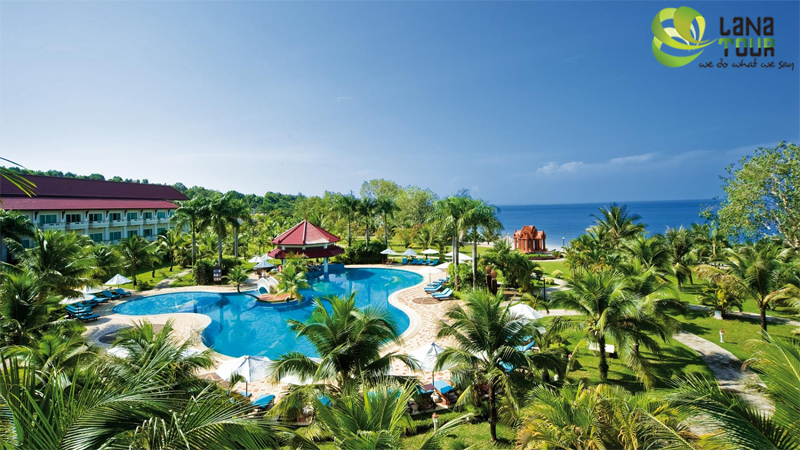 SOKHA BEACH RESORT 5*
Sokha Beach Resort is a 3-hour, 30-minute drive to Phnom Penh International Airport. From there, it is a 25-minute flight to Siem Reap.
Address: 2 Thnou, Sangkat 4, Mittapheap Dist., Sihanouk Ville, Cambodia Tel:+855 34 935 999 Website: www.sokhahotels.com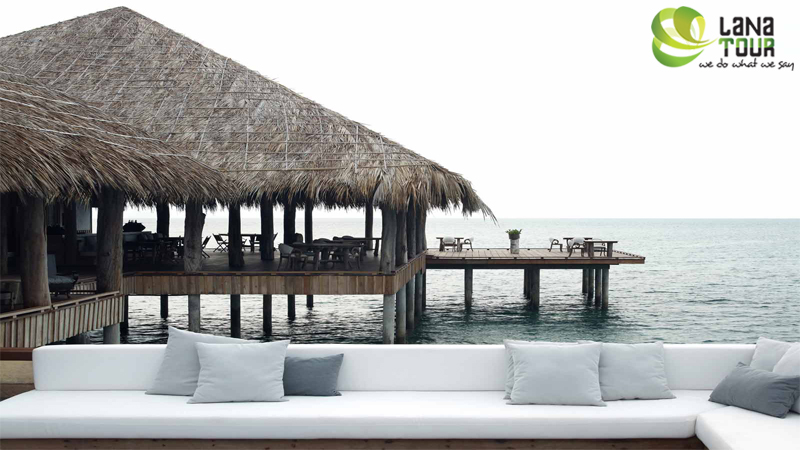 SONG SAA PRIVATE ISLAND 5*
Song Saa Private Island is a 30-minute boat ride from Sihanoukville International Airport and Ekareach Street. The resort provides free boat transfers to and from Song Saa Private Island and also between Sihanoukville and Sihanoukville Port.
Address: Krong Preah Sihanouk, Campuchi Tel:+855 23 686 0360 Website: songsaa.com
Promotion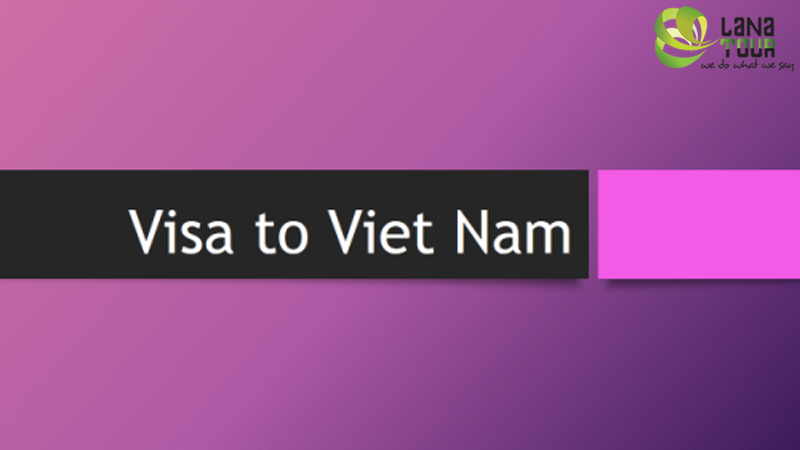 Free Visa Upon Arrival Letter
Are you going to Viet Nam next months? Don't you know how to get the visa? Don't worry about that because we can take care of this. Only one thing you have to do is sending us your copy of your passerport.
The Best Offer for Family
An idea circuit from North to South Vietnam through its beautiful sights, with a moderate rythm, the variety of activities for children, good accommodation for family.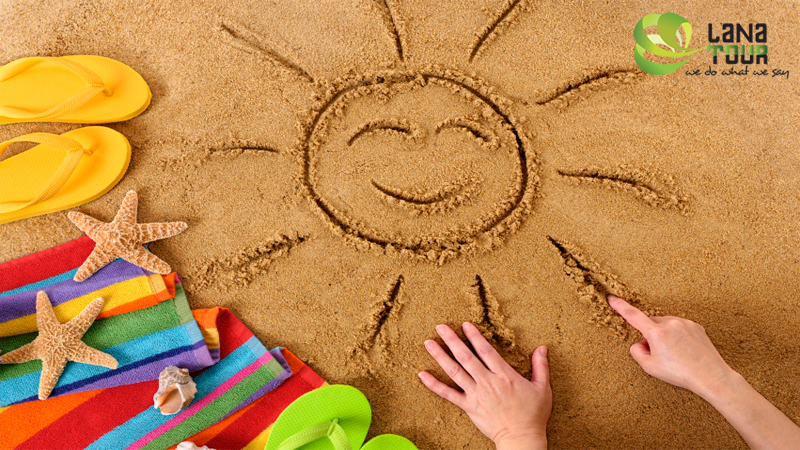 Summer Promotion
Summer is a great time to travel, to enjoy the beautiful beach but traveling with many attractive offres is a great thing even better. Please see below our special promotion for your summer trip