Communication
Language
The official language is Lao. It is also used as the vernacular by ethnic minorities. Lao part of the family of Thai languages ​​spoken throughout Southeast Asia, from Assam to Yunnan by nearly 100 million people. In fact, the Lao differs very little from the language spoken in Thailand and especially of the dialect of South-East of the country (Isan).

Post
Lao post works well in cities. The panels are usually translated into French or English. In contrast, the postal service is random or non-existent in rural areas ... around 2 weeks for your postcard arrives safely - The EMS (Express Mail Service) operates from a dozen towns in the provinces and to route letters or parcels to Europe 2-3 days. Vientiane information: tel: 021-21-48-43.
Telecommunications
As in all of Southeast Asia, mobile phones are ubiquitous while the Net extends its web on almost the entire territory, with the help of the 3G standard.

Phone
- From your country to Laos: 00 + 856 + city code( 2 digits, not including 0) + phone number to 6 digits.
- Call to a mobile phone in Laos: 00 + 856 + 020 (without 0) + 8 digit number.
- From Laos to your country: 00 + country code + phone number 9 digits (without the leading 0) - Telephone information: call 178 or 179.

Mobile phones while traveling
The network now covers all cities and most of the key campaigns. With the "World" option, beware the hefty price!
If you are owner of an unlocked mobile phone (unlocked or for geeks), we strongly advise you to buy a local SIM card (Unitel, M Phone Tango or networks). It is a priority to many specialty shops in Vientiane or Luang Prabang.
Indeed, after having verified that the SIM card works fine on your phone, you have to register before you can use the number, and if there is to be a 3G internet package, make some manipulations.
You will then have a local phone number with a little airtime. Price: from 20,000 kip (about $ 2.50) .
Recharge card credit purchase in any grocery store, even in the depths of the countryside, in denomination from 5 000 to 100,000 kip (about 0.60 to $ 12.50).

Post Services
- Conventional Phones: such as hotels usually charge very expensive international calls, go to the post office and other telecom offices, where calls are normally cheap.
- The phone via Internet: one of the cheapest international calls, at least where it is options. In cities, the Internet shops allow you to use Skype or Viber. Note that your equipped with a local SIM smartphone will equally and even cheaper, with some minor adjustments.
- Advices to call: major cities usually have a 3-digit area code. But some places, linked to specific networks, use a different code.
- Attention: since 2010, the mobile numbers have been ported to 8 digits, adding a unit in early number. The rule is added systematic and relatively simple: visit the following page or ask a Lao.

Internet
In cities and sights, access via wifi is very common in hotels and guesthouses. Number of bars offer the same service. Positions are optionally available in accommodation, sometimes paying. The netcafés are still quite numerous.
But ... ultimate freedom and maximum coverage will be provided using 3G standard local flea from their smartphone, the tablet if it allows or her computer (while duly equipped with a USB 3G modem, not simlockée) . Example of costs: 5,000 kip per day or about $ 0.60 for 50MB per day, 40,000 kip/ month or about $ 5 for 500 MB per month, etc..
Promotion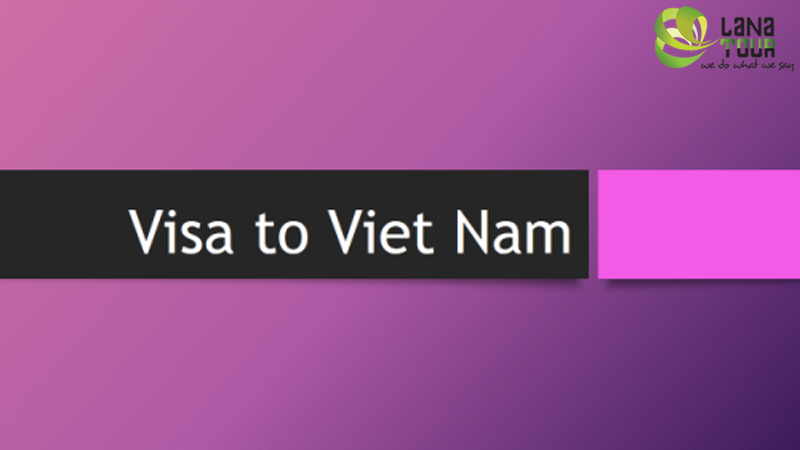 Free Visa Upon Arrival Letter
Are you going to Viet Nam next months? Don't you know how to get the visa? Don't worry about that because we can take care of this. Only one thing you have to do is sending us your copy of your passerport.
The Best Offer for Family
An idea circuit from North to South Vietnam through its beautiful sights, with a moderate rythm, the variety of activities for children, good accommodation for family.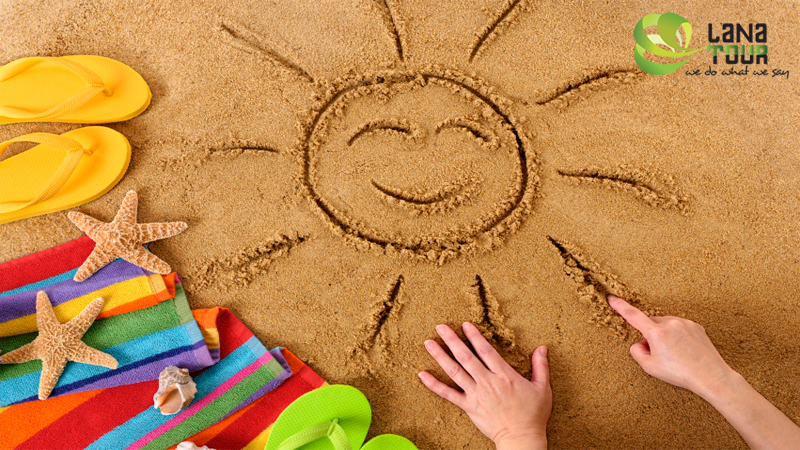 Summer Promotion
Summer is a great time to travel, to enjoy the beautiful beach but traveling with many attractive offres is a great thing even better. Please see below our special promotion for your summer trip