Transportation
Air:
In the market for domestic air transportation, Vietnam Airlines still has a monopoly, even if there are flights Jet Star Pacific Airlines, cheaper but less regular. Domestic flights of Vietnam Airlines are quite dense and cover the largest cities in the country, with a modern fleet consisting mainly of Air bus and Boeing. Some short trips, the company operate theATR72
Flight schedules can sometimes be a change without notice. Unannounced cancellations may occur. It is your travel agency to adapt your program.
Train:
It improves and is an interesting way of transportation (you can take the opportunity to win a night on trips lasting at least 12 hours: Hanoi - Sapa, Hanoi - Hue, Nha Trang, Saigon ...), but the train remains antiquated, uncomfortable and slow.
Two trains daily night can perform the route from Hanoi to Lao Cai (Sapa), one in rudimentary bunks, the other a little more comfortable berths. In addition, a comfortable car is available to guests Victoria hotels guests every day of the week except Saturday.
Road infrastructure:
The network is uneven but constant for economic development improvement. You can meet and occasionally work in the way in mountain regions.
By bus and by car: You will travel in spacious air-conditioned or very new automobiles bus (the competition is strong, and companies generally offer very good services) with good drivers honking during the night! The remaining traffic is messy but it must be said, the fastest (and safest) transportation to rally the various destinations.
Taxi, motorcycle taxi or bicycle:
The taxi can pay his fare or a flat rate, or the meter, but the price is very reasonable. Allow about 0.5 Euro per kilometer.
Motorcycle and bicycle are the means of transport used in Vietnam. It is very easy to find mototaxis (xe - ôm) around town and a very reasonable price.
Let try and get on freedom. In cities such as Hue or Hoi An, especially the scooter bike are very nice. This allows you to deviate from the city centers, the breeze off you, but watch out for sunburn and burns exhausts recognizable injury tourists.
The motorcycle helmet is mandatory. Helmets available on the local market is of variable quality, it is advisable to bring a helmet with European standards if it intends to move motorcycle.

For rent a car / motorcycle:
The foreign driving licenses are not recognized in Vietnam as such: it is forbidden for tourists to ride a motorcycle or a car, so it is necessary to use the services of a chauffeur. Only foreigners residing in Vietnam (or long-term mission, beyond 6 months) are allowed to drive after their license transform Vietnamese driving license.

Cyclo
The cyclo ride is a pleasure in small towns like Hue or Hoi An, or in Hanoi's Old Quarter. This means of transportation like a quaint sort of scooter pedal, the driver behind you. A well negotiate the price before you get, make sure he understood the destination, it goes there without seeing! No need to show a map of the city, this will disturb in any way the rickshaw driver always says yes with a smile...
Agree on the price before you depart. Cyclo journeys should cost around 40,000 VND an hour.
Promotion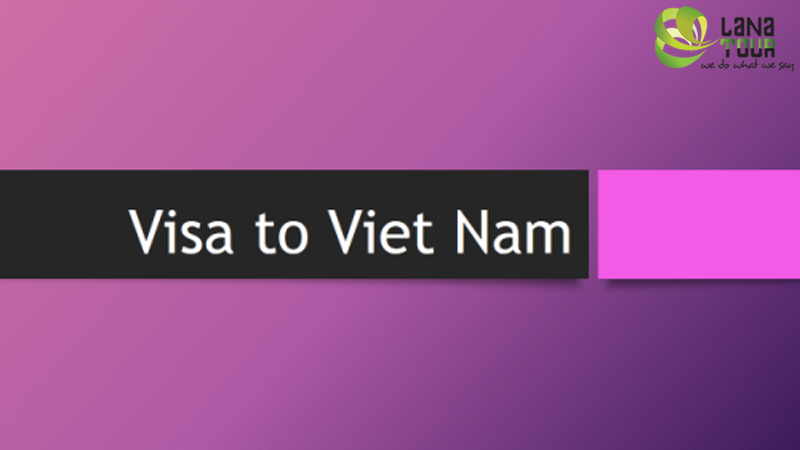 Free Visa Upon Arrival Letter
Are you going to Viet Nam next months? Don't you know how to get the visa? Don't worry about that because we can take care of this. Only one thing you have to do is sending us your copy of your passerport.
The Best Offer for Family
An idea circuit from North to South Vietnam through its beautiful sights, with a moderate rythm, the variety of activities for children, good accommodation for family.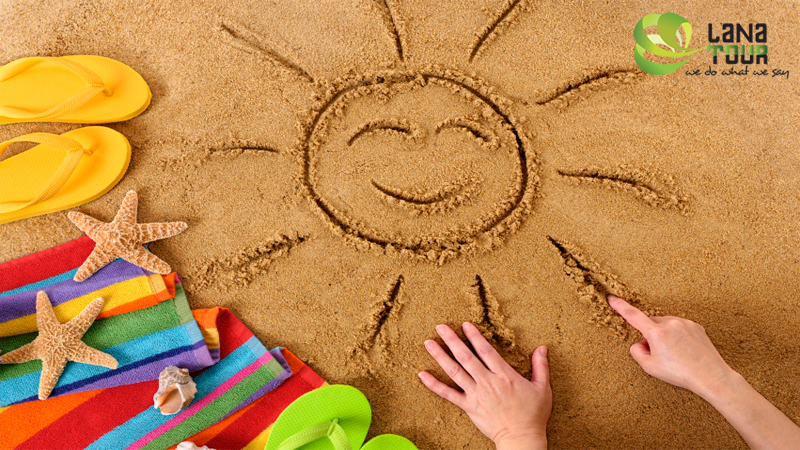 Summer Promotion
Summer is a great time to travel, to enjoy the beautiful beach but traveling with many attractive offres is a great thing even better. Please see below our special promotion for your summer trip