Battambang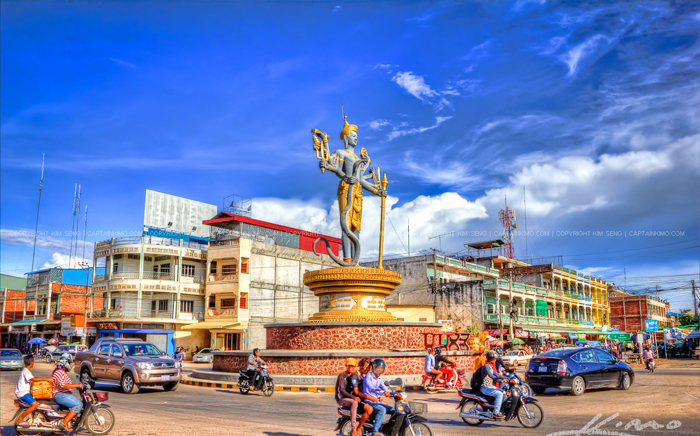 Battambang is the capital of the province of the same name. It is the second largest city after Phnom Penh, with nearly 150,000 residents. Founded in the eleventh century, it passed twice as Thai control before being finally recovered by the French in favor of Khmers in 1909. Battambang is easily accessible by road from Phnom Penh (three hundred kilometers), or Siem Reap (one hundred and seventy kilometers). In the rainy season, the river journey from Siem Reap to Battambang via Tonle Sap Lake is very simple and unique: a trip to the nourishing sea of Cambodia.
Battambang, a charming town on the banks of the river Sangker (tributary of the nearby Tonle Sap) is surrounded by fertile plains where the country's most famous agricultural products are harvested rice, coconuts, oranges, bananas, ...
In the city centre, from the colonial styles to outdated charm, throughout the river, small temples, the central market and the museum are the main attractions. The surrounding countryside offers many local sights. Many excursions are possible:

- Excursion to Wat Koh district to visit a traditional village. You will learn how to organize the rice harvest, fruit growing and preparation of sugar from sugar palm. It embodies a form of Cambodian heritage. Ubiquitous in the plains, it is used for its wood, its sugars, its fins, its medicinal properties ...

- Discover the surroundings on a unique bamboo train. These local trains are actually bamboo platforms mounted on wheels, traveling along the old rails and offering a unique view of the surrounding countryside.

- The Temple of Wat Banan, perched on a hill: the winding road along the river Sangker dominated by many traditional wooden houses. After visiting the temple of the eleventh century, it is possible to climb to the top of the hill (one hundred meters) to have a panorama of the surrounding plains.
Promotion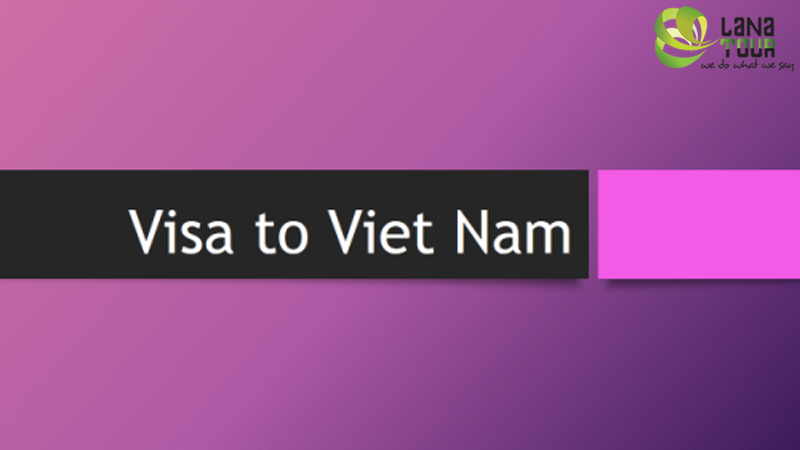 Free Visa Upon Arrival Letter
Are you going to Viet Nam next months? Don't you know how to get the visa? Don't worry about that because we can take care of this. Only one thing you have to do is sending us your copy of your passerport.
The Best Offer for Family
An idea circuit from North to South Vietnam through its beautiful sights, with a moderate rythm, the variety of activities for children, good accommodation for family.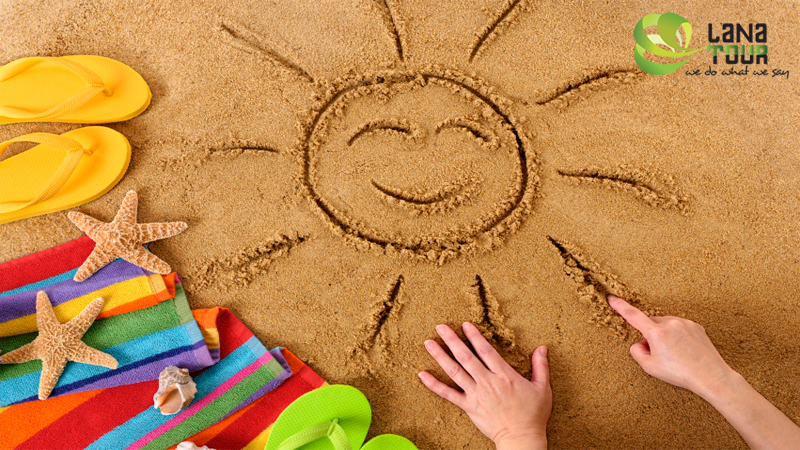 Summer Promotion
Summer is a great time to travel, to enjoy the beautiful beach but traveling with many attractive offres is a great thing even better. Please see below our special promotion for your summer trip