Visa Vietnam
A visa is required for entry into the Vietnamese territory to any foreign national. However, nationals of certain countries are exempt namely (ASEAN countries, Japan, South Korea, some Scandinavian countries...) if the duration of stay in Vietnam does not exceed a certain number of days.
The tourist visa can be a single entry or multiple entries. If you make multiple entries during the trip (e.g. you enter Vietnam and from there you go to Laos and then return to Vietnam), you need a multiple entry visa. In case of transit, the outward and return Vietnam to a third country, it does not necessarily have to hold a multiple entry visa, unless you leave the international zone during transit.
The validity of the tourist visa can be a month or three months. If the length of your trip does not exceed 30 days, the one-month visa will suffice.
How to get a tourist visa?
In practice, two options are possible:

- The visa obtained directly by the traveler at a diplomatic or consular representation of Vietnam abroad (Embassy, Consulate ...), with or without proof of theVietnamese receptive travel agency.

- The visa issued upon arrival of the traveler in Vietnam, upon prior authorization licensed travel agency receptive had requested from the Department of Immigration and sent to the traveler(This is what we called "visa on arrival").
This second option seems more convenient for the traveler. Nevertheless, the "visa on arrival" is limitations and drawbacks:
- It is strictly reserved for special emergencies such as (1) death, (2) medical repatriation, (3) government invited (4) travelers whose residence is surrounded by a fully licensed travel agency receptive and not for tourist stay individually.
- Some airlines refuse the travelers who do not have stamped visa in the passport.
- It can only be issued to international airports (Hanoi, Ho Chi Minh City). Thus, the terrestrial input is not possible. This restricts the scope for travelers who are on circuits combining Vietnam, Laos and Cambodia because they are forced to fly, while the entry by land, cheaper and more interesting at the circuit is possible.
- There is less flexibility as to the validity of the passport. Indeed, if one opts for the visa on arrival, the passport must be valid for at least 6 months from the expiry date of the visa. If you apply for a visa at the Embassy of Vietnam, the period of validity of the passport is only required one month.
- Once you arrive at Vietnam international airports, the traveler formula "visa on arrival" loses a lot of time to affix the visa at the airport before heading home.
- For people who require a visa online and whose journey is not supported by a certified travel agency, they will have in case of trouble, any potential claim because the whole process is done online, so he will not know who they should contact.
Procedural reforms in several Vietnamese embassies now possible to obtain the visa faster. You can even do it remotely by post. It is therefore advisable to seek advice at your travel agent who, depending on your system will help you make the best choice.

Promotion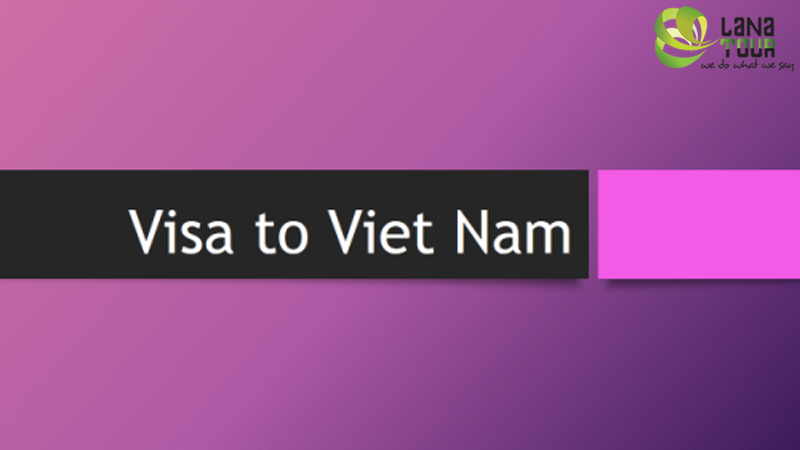 Free Visa Upon Arrival Letter
Are you going to Viet Nam next months? Don't you know how to get the visa? Don't worry about that because we can take care of this. Only one thing you have to do is sending us your copy of your passerport.
The Best Offer for Family
An idea circuit from North to South Vietnam through its beautiful sights, with a moderate rythm, the variety of activities for children, good accommodation for family.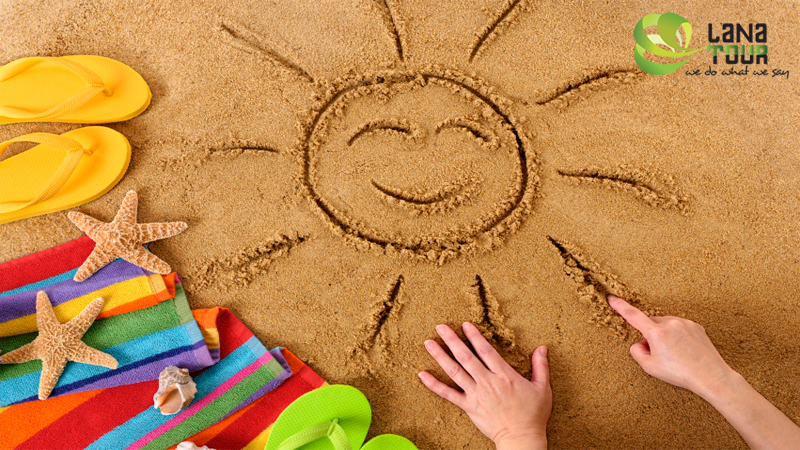 Summer Promotion
Summer is a great time to travel, to enjoy the beautiful beach but traveling with many attractive offres is a great thing even better. Please see below our special promotion for your summer trip