Do's and Don't in Viet Nam
Observe some basic rules of conduct you will have a pleasant stay and to minimize the risk of misunderstanding with the local population. Here are some tips that can help you:
Don'ts:
With your guide: Please note that the guide is your first contact and your first aid in case of problems. Maintain good relations with the guide is particularly important. Some travelers give little credit to the guide's explanations and often seek to deny it by referring to the information in books such as "Guide du Routard" "Little Smart" or "Lonely Planet." Avoid this behavior that can hinder your guide and always prefer dialogue accepting differences of views. When a visit does not interest you, it is better to say frankly that your guide to follow showing a selfless attitude.
Do not offend you with your guide. If you are not satisfied, call our office for a change.
- To greet, it simply uses the hand, or both for greater cordiality. It is rare that the Vietnamese embrace or kiss when they do meet.
It is not recommended to wear provocative clothing. While the European fashion dress is increasingly imported from us but when you go to the countryside where discretion and delicacy are still etched in the minds of people prefer clothes with collar and sleeves. When you enter a pagoda, you should never wear shorts because for the Vietnamese, it is a sacred place and therefore must be strictly observed. Take off as you at the door, talking softly and do not touch the ornaments objects.
At the table, never plant the chopsticks in a bowl of rice. It is indeed a ritual that is done for the dead.
Grant only very confident on the affirmative response of a Vietnamese. Vietnamese has trouble admitting his ignorance or misunderstanding. So beware, make sure " Yes" is really a reply. This is the same for you, become a reflex to avoid having to deal with complicated situations.
Do not heckle a Vietnamese asking him to approach the apple of upward hand gesture is considered a lack of education. It will make the gesture apple hand facing the ground.
Lose his temper in a conversation would be an affront to Vietnamese. If a situation is difficult to manage, keep calm without mounting tone. If not, you would not exacerbate the situation.
Do's:
- Always call your interviewer by his first name, he is a friend or a new acquaintance. The name is most often the last word that composes the full name. For example: Nguyen Van Manh (Nguyen = name; Van = middle name; Manh = name).
- Ask the same people age ladies and the elderly is not avoided. Long life is also a proud people. Similarly, it is not at all embarrassing for Vietnamese if you ask if he is married or has children.
- If you want to take pictures of memories with the people in the places you visit, do not hesitate, but with a smile, they will be very happy and therefore willingly.
Vietnamese have all respect for the elderly. And Vietnam, live at this point as the Vietnamese: when you meet them head down in formulating your greeting or simply smiling.
- Once at the table, it is not about to start eating until every guest is served. Moreover, each uses oneself all the dishes arranged in the center of the table, but in small amounts, one at each time two bites.
Some useful words
The official language is Vietnamese, including many sophisticated words are from the Chinese. This is a modal language to six tones, difficult access to the Occidental. A simple mistake can completely alter your sense of what you want to say and cause hilarity of your contacts. The rules codify the polite formulas depend on the age and sex of your partner, and are also very complex. The usual polite words like " thank you " or " please" are not used except for exceptional reasons. In rural areas, it does not say "hello" but "where do you go, what you do." To avoid odd, we recommend that you learn only the following expressions:
Hello ( in cities) : Xin Chao.
Goodbye: Tam biet.
How are you? Co Khoe Khong?
Things are going well: Khoe.
Thank you: CAM ON
Excuse me: Xin Loi
Yes: "Vang" in the north and "Da" in the south.
No: Khong.
You can ask your guide how to pronounce the journey will be even richer. And smile is often the best way to have good contacts!
Promotion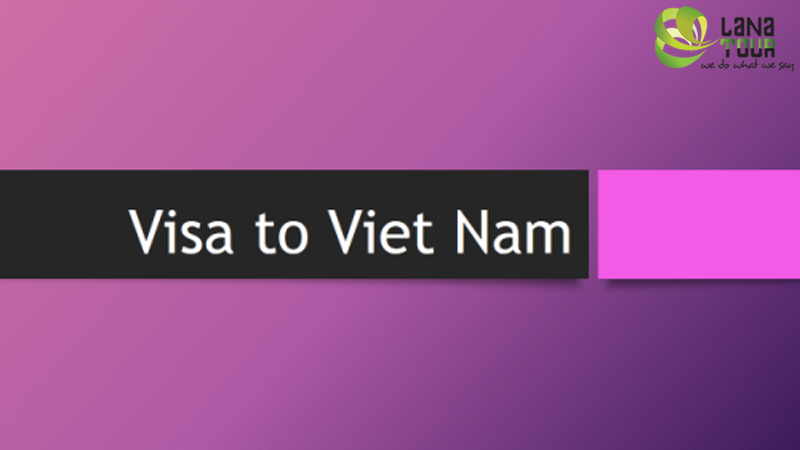 Free Visa Upon Arrival Letter
Are you going to Viet Nam next months? Don't you know how to get the visa? Don't worry about that because we can take care of this. Only one thing you have to do is sending us your copy of your passerport.
The Best Offer for Family
An idea circuit from North to South Vietnam through its beautiful sights, with a moderate rythm, the variety of activities for children, good accommodation for family.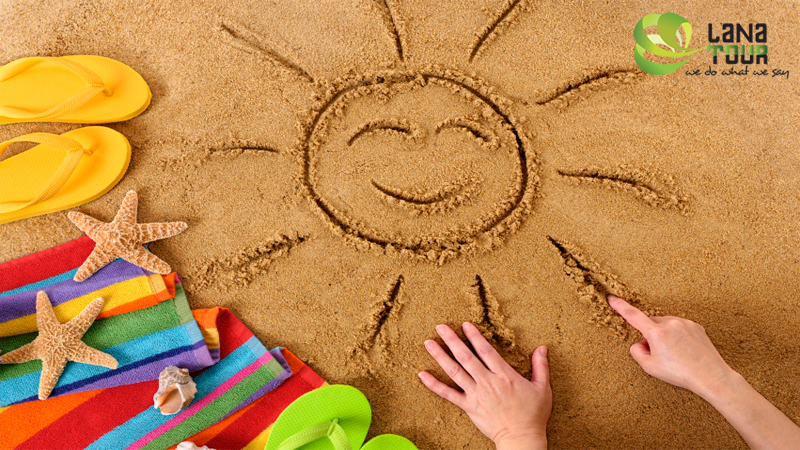 Summer Promotion
Summer is a great time to travel, to enjoy the beautiful beach but traveling with many attractive offres is a great thing even better. Please see below our special promotion for your summer trip